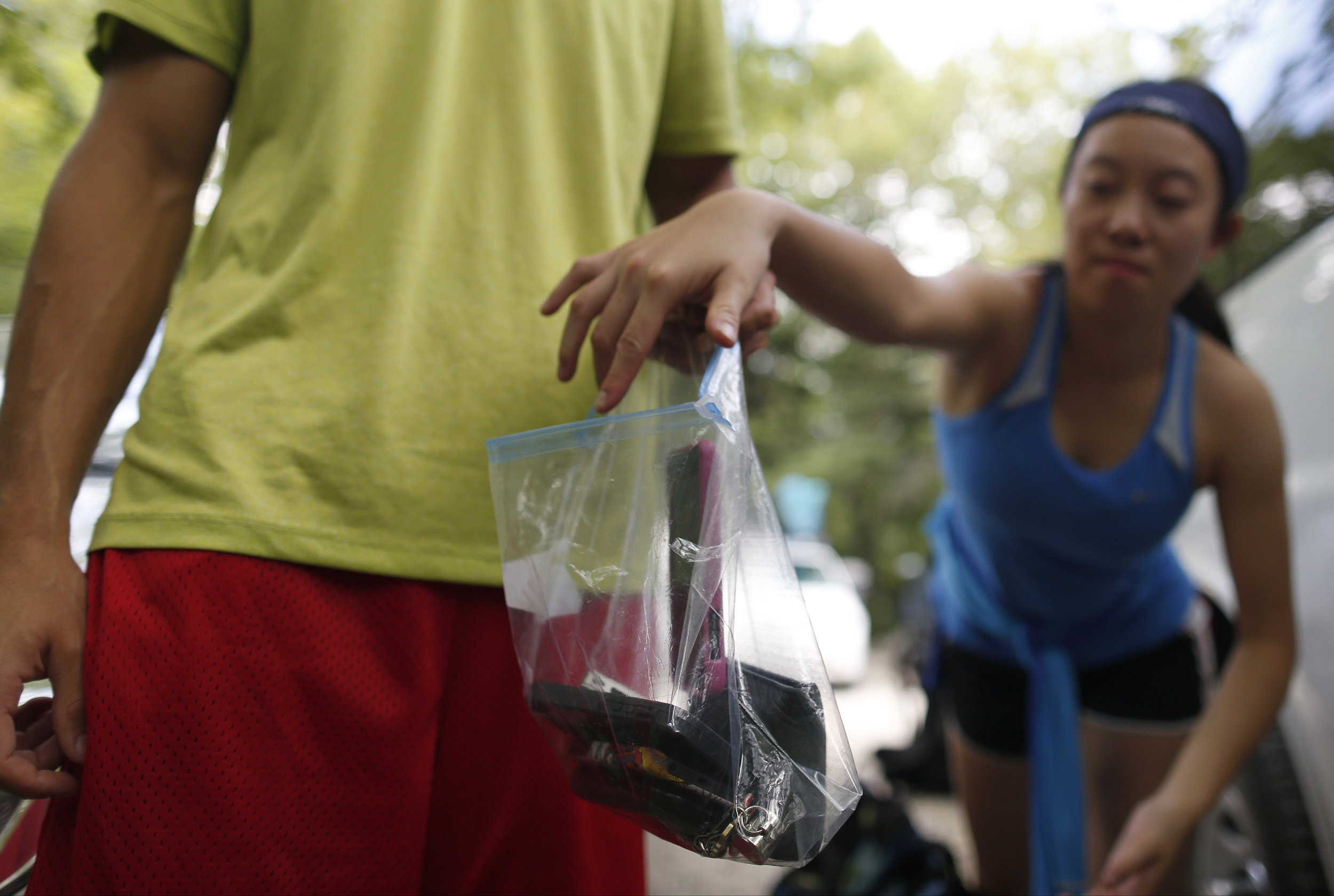 Each August, incoming freshmen at Bates College in Lewiston, Maine take part in trips ranging from hiking to surfing in order to get to know Maine and their fellow freshmen. Each group of 6-10 freshmen is led by several upperclassmen.
Josh Rines, Nate Moreau, Will Bolduc, and Monata Song, left to right, pause en route to the summit of South Turner Mountain to catch a glimpse of Mount Katahdin, the highest peak in Maine.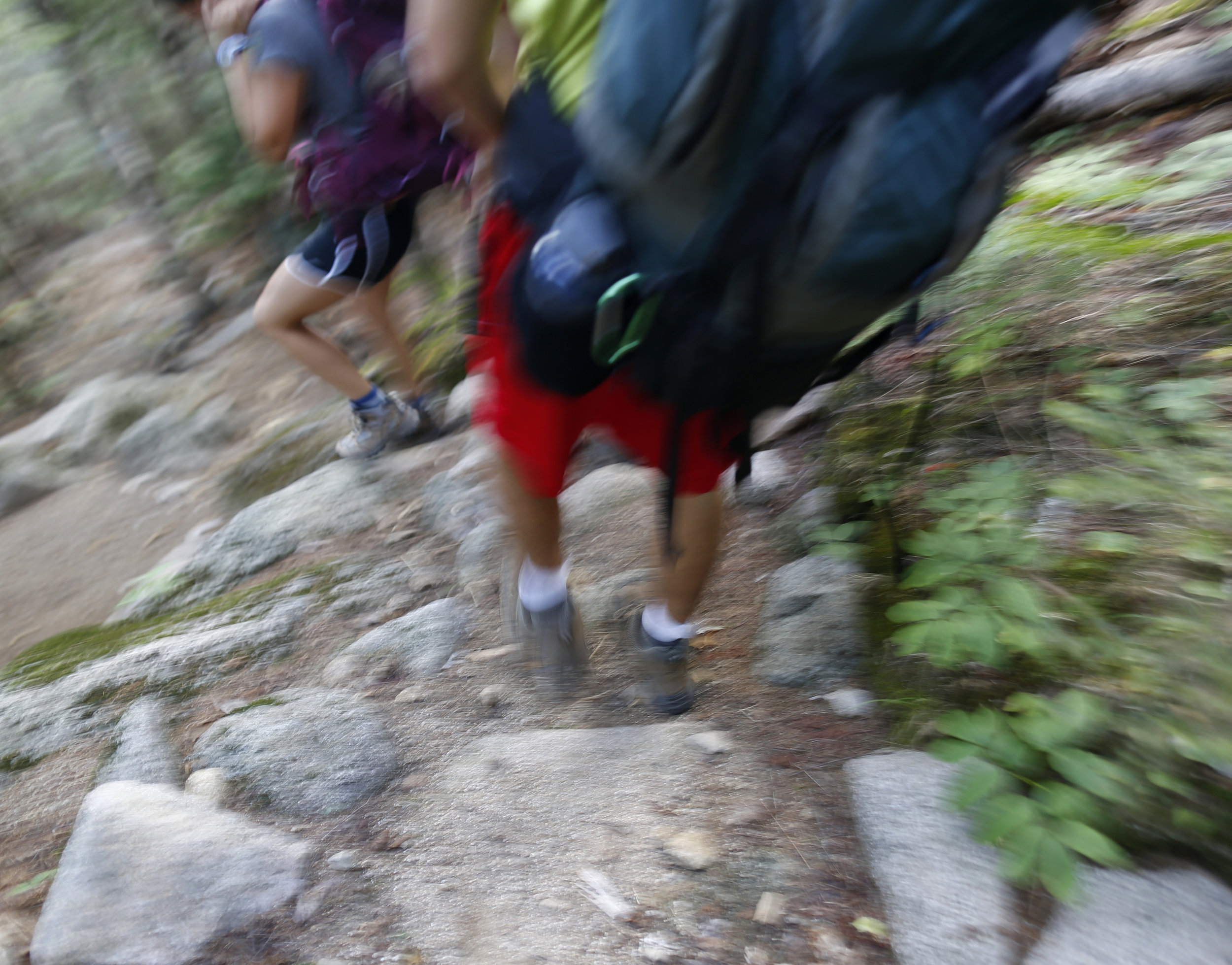 The group of six freshmen and two juniors hiked thirty miles over three days, including over the top of Katahdin, Maine's highest peak.
One of the students, Divyamaan Sahoo, arrived in Maine from his home in India the day before the trip departed from campus. He had never eaten s'mores, or much of the other food that was provided for the trip.
The group departs for Hamlin Peak under clear skies. Near the summit, they were forced to turn around when the weather deteriorated quickly.
The group pauses for a water break during the hike up Hamlin Peak. Divyamaan Sahoo, right, who had been in the United States less than 24 hours before departing for the trip, was diagnosed with malaria after returning to campus.
Bobby Lankin, a junior at Bates and one of the group's leaders, keeps an eye on approaching thunderstorms as the group emerges above the tree line on Hamlin Peak. They were soon forced to turn around to avoid being caught in the storm without cover.
Monata dons a rain poncho at a shelter partway back to the campsite. Lankin had turned the group around near the summit to avoid getting caught in a storm above the tree line.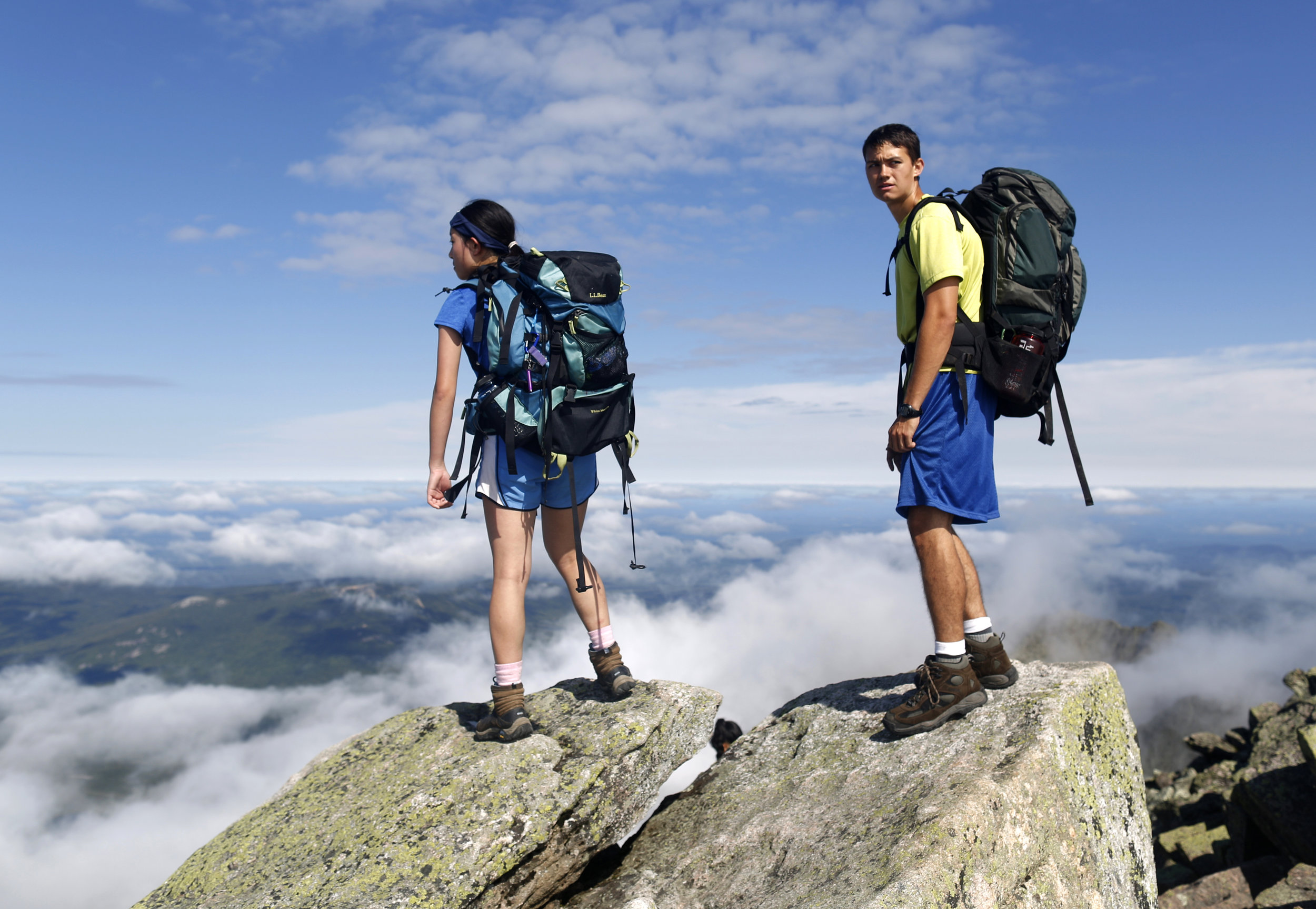 Grace Huang, left, and Bobby Lankin take in the views from atop Katahdin. At 5,269 feet, it is Maine's highest point. The group hiked up the Saddle Trail on the mountain's east side, then down the Abol Trail on the south side, swapping campsites with another group of students.
The freshmen exchange numbers upon getting their phones back at the conclusion of the trip.